1 Car & Single Wide Garages
1 Car & Single Wide Garages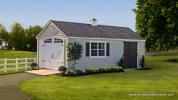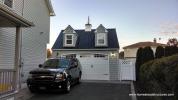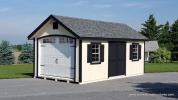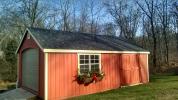 If you're in need of affordable storage space and protection for your car or vehicle during harsh winter worry, Homestead Structures has the solution! A 1-car garage can give you all the extra space you need at an affordable price.
Find a place for your gardening tools, lawn mower, recreational equipment, and of course, the car!
Harsh winter weather can damage a car over time. Cold wether can thicken fluids, take a toll on your tire pressure, and kill your battery. Keeping your car inside a garage can help relieve these issues since the car is kept out of the worst of the cold.
Available Sizes:
10 x 16 - 10 x 18 - 10 x 20 - 10 x 24
12 x 16 - 12 x 18 - 12 x 20 - 12 x 24 - 12 x 28 - 12 x 30 - 12 x 32 - 12 x 36 - 12 x 40
14 x 20 - 14 x 24 - 14 x 28 - 14 x 30 - 14 x 32 - 14 x 36 - 14 x 40
16 x 20 - 16 x 24 - 16 x 28 - 16 x 30 - 16 x 32 - 16 x 36 - 16 x 40
Custom Sizes are Available