Customize your struction with a variety of pool house options & upgrades to choose from. Anything from shutters or flower boxes on the windows up to finished interior options such as a bathroom or kitchen, we would love to help you design your Pool House and transform your poolside into the ultimate entertainment and relaxation oasis.
Below are our common options, including exterior siding, roofing materials, door & window options and more. But the sky is the limit when it comes to your pool house design, so if you're not seeing the options you want, talk to us! We'll work with you to design the perfect pool house including ordering custom options or add-ons.
Exterior Siding Options
From the practicality of Maintenance Free Vinyl Siding to the enhanced Look and Feel of Stucco, your Pool House can have it's own unique look or match your House
ProTip:
A Different Siding on a Bar Area can transform the Look of your Pool House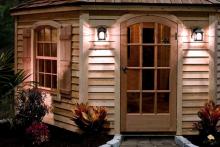 Cypress Siding (clapboard)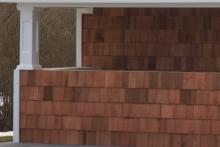 Cedar Shake Siding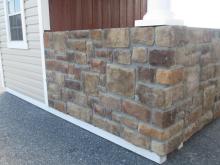 Stone Veneer (Heritage Cut Cobble Style)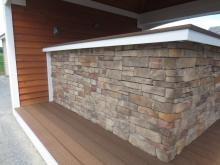 Stone Veneer (Ledgestone Style)
Roofing
Chose from the popular Architectural Shingles to the intriguing Look of Standard Metal or Standing Seam Metal Roof. Your Pool House Roof can also be matched to your existing House Roof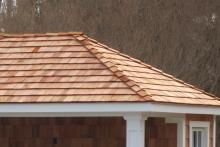 Cedar Shake Roof
Doors
Anything from the practicality of a Standard Door to the Rich Look of a French Door,
ProTip:
Custom Doors to match your Home are available as well!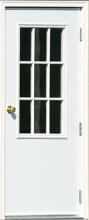 3' House Door with 9 Lite Window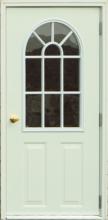 3' House Door with 11 Lite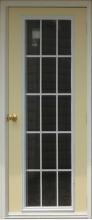 3' House Door with 15 Lite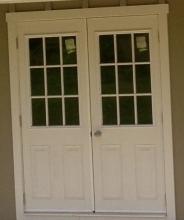 5' Double House Door with 9 Lite Windows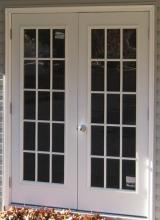 5' Double House Door with 15 Lite Windows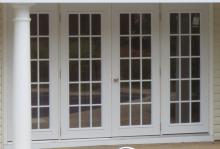 10' Quad House Door with 15 Lite Windows
Windows
Standard Windows are a simple Powder Coated Aluminum Frame (single pane glass) Window, They are inexpensive, yet very functional and practical
ProTip:
A Vinyl Insulated Window upgrade is money well spent, if you are planning to finish the interior of our Pool House, They are a House Grade window and will be worth while if you plan on Heating or Cooling your Pool House
Vinyl Windows are avilable in the same 24" x 36" & 30" x 36" Sizes plus 40" x 60" or any custom size. They are also available in 3 colors White - Tan - Clay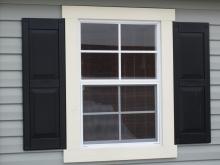 24" x 36" Standard Window with Raised Panel Shutters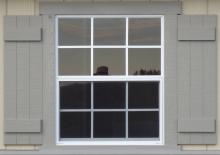 30" x 36" Standard Window with Batten Shutters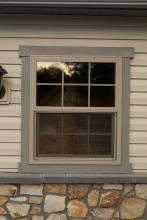 30" x 36" Clay Vinyl Window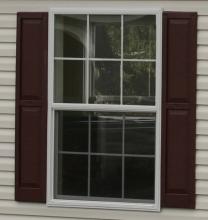 40" x 60" White Vinyl Window with Raised Panel Shutters
Flower Box
A very simple feature that will Transform the look of your Pool House.
Flower Boxes are built with "long lasting" Poly Lumber. They are totally weather resistant and will last for many many years to come. Flower boxes are available in 7 standard colors White - Black - Red - Green - Brown - Blue - Clay
ProTip:
Flower Boxes are built in any length to accomadate any size window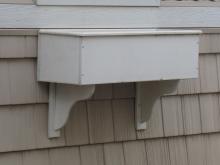 Classic Flower Box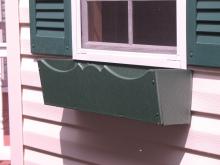 Keystone Flower Box
Dormers
3 Different Popular Dormers are available to enhance your Heritage Pool House
ProTip:
Dormers are a great way to gain Natural Light in your Pool House
If your Pool House has a Attic area, a Dormer with greatly increase the amount of useable attic space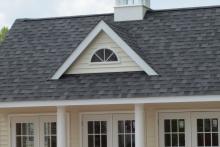 7' Windsor Dormer with Half Round Window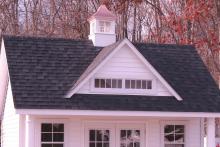 10' Windsor Dormer with 2 Transom Windows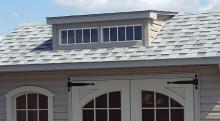 2 Transom Mini Dormer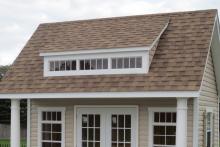 3 Transom Mini Dormer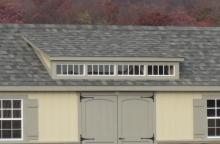 4 Transom Mini Dormer
Cupolas
Different styles are available. A Cupola can add another dimension of attractiveness to your Pool House
ProTip:
different size cupolas are available, ask us what size we recommend for your Pool House
(A general rule of thumb is 1-1/4" per foot of Roof)
for example: 20' pool house = 24" - 30" cupola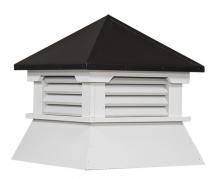 Shed Series Cupola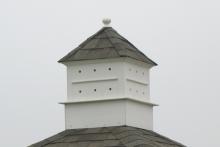 Birdhouse Cupola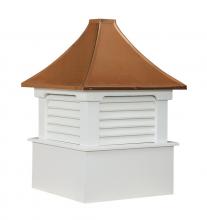 Morton Cupola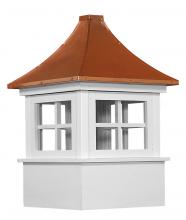 Carlise Cupola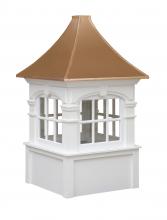 Fairfield Cupola
Weathervanes
Available in Copper or Black, a weathervane is the extra feature that "states you paid attention to all the details"
(additional weathervanes are available upon request)
ProTip:
Different Size Weathervanes are available to cordinate with teh size of your Pool House & Cupola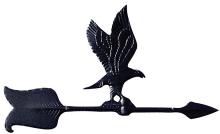 Black Eagle Weathervane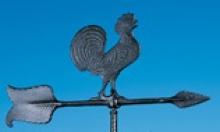 Black Rooster Weathervane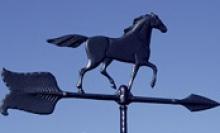 Black Horse Weathervane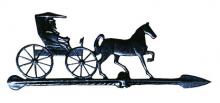 Black Horse & Buggy Weathervane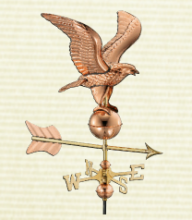 Copper Eagle Weathervane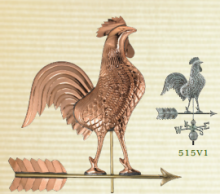 Copper Rooster Weathervane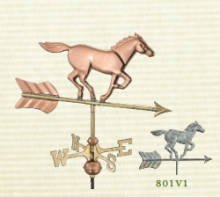 Copper Horse Weathervane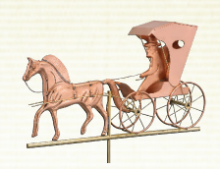 Copper Horse & Buggy Weathervane
Vinyl Columns
Different Vinyl Column sizes & styles are available to match the columns you already have or to create the style you are dreaming of
6" & 8" Square or 8" round White Columns are standard
ProTip:
Vinyl columns are not designed to be painted, if you are looking for a special color for your Columns, ask us about using a Fiberglass Column that is designed to be Painted.

8" Round Vinyl Column

4" or 6" Square Vinyl Post

8" Square Vinyl Column

10" Round Tapered Vinyl Column

8" Superior Vinyl Column

8" Round Tapered Vinyl Column

8" Round Tapered-Fluted Vinyl Column
Bar Counter Options
Unlimited options are create the Perfect Outdoor Bar setup, if you like to Throw Parties for your friends or just relax around the bar with family. Your Bar can be designed to meet your expectations
ProTip:
Composite Board Countertops are our most popular inexpensive option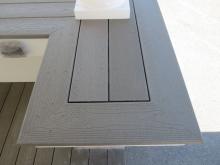 Countertop with Composite Boards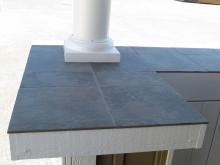 Countertop with Tile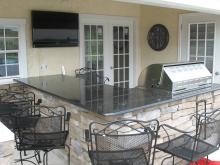 Countertop with Granite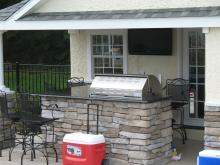 Countertop with Built in Grill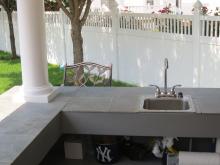 Countertop with Built in Sink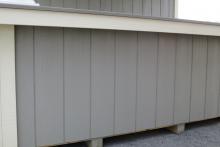 Bar Front with D-Temp Siding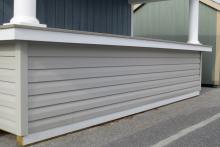 Bar Front with Vinyl Siding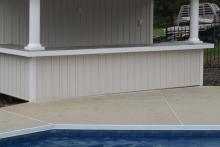 Bar Front with Vinyl Board & Batten Siding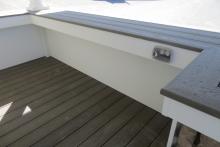 Bar Interior (open)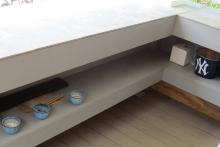 Bar Interior (with Shelf)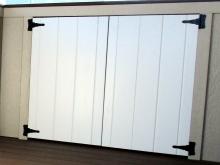 Bar Interior (with Painted Country Cabinet Doors)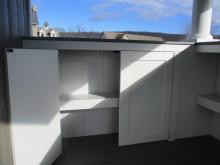 Bar Interior (with Painted Azek Shaker Cabinet Doors)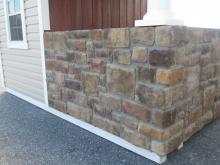 Bar Front with Heritage Cut Cobble Stone Veneer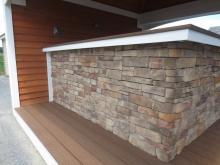 Bar Front with Ledgestone Stone Veneer
Exterior Showers
Exterior Showers are available in Wood or Vinyl, they can match your poolhouse or blend in with your landscape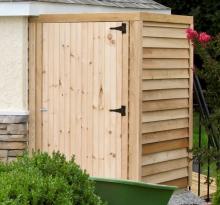 Cypress Wood Exterior Shower
Electrical
You chose how much or how little Electrical work is desired for your Pool House
Anything from Standard Receptacles & Switches to Lights & Fans
ProTip:
Electrical Work is limited in some states, please ask us if we can help you with your electrical.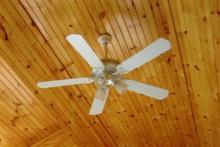 Ceiling Fan/Light Combo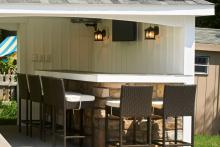 Black Porch Light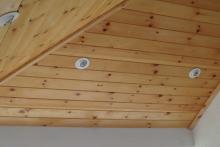 Recessed Ceiling Light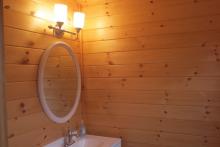 Wall Mount Vanity Light
Interior Options
Your Pool House can have the interior finish of your dream
ProTip:
We can accomadate Most any interior Finish you would prefer!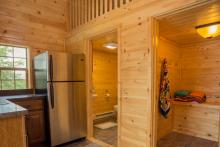 Pine Tongue & Groove Interior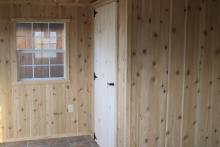 Cedar Paneling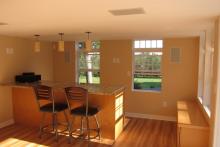 Painted Drywall Interior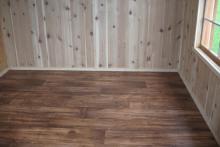 Vinyl Linoleum (wood look) Flooring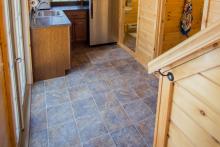 Vinyl Linoleum (tile look) Flooring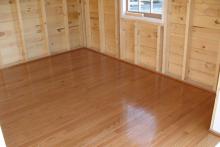 Hardwood Flooring